Find Top-Rated Sanford CPAs, EAs, and Tax Accounting Professionals
TaxBuzz matches you with the very best professionals.
Search Sanford accountant profiles with reviews and ratings.
The city of Sanford, Florida has an estimated median household income of $38,962 in 2013, up from $31,163 in 2000.
Sanford has an estimated median house value of $102,813, reported in 2013, up from $72,800 in 2000.
Amone, FanDuel, and Day Translations are amongst the top employers in Sanford.
Notable people connected with Sanford include Zinn Beck, Hardy Rawls, and Naomi Knight.
Why TaxBuzz Sanford Professionals are a Better Match
Honest Reviews
Don't take our word for it. Do your research and read what real clients have to say.
The Best Local
Tax Professionals
We believe that local independent accounting professionals are the most qualified and ethical in the industry.
Schedule an
Appointment
Choose the best time for you, and book with a click.
Find the best Sanford tax & accounting professional for me.
You are moments away from finding just the right professional for your needs.
As seen in

Tax and Accounting Professional Reviews in Sanford, Florida
September 25, 2016
Robert Kimelman and the Team at GDCCPA provided excellent service, they were responsive and met my deadline. There fees were reasonable and I would highly recommend them for accounting and tax services.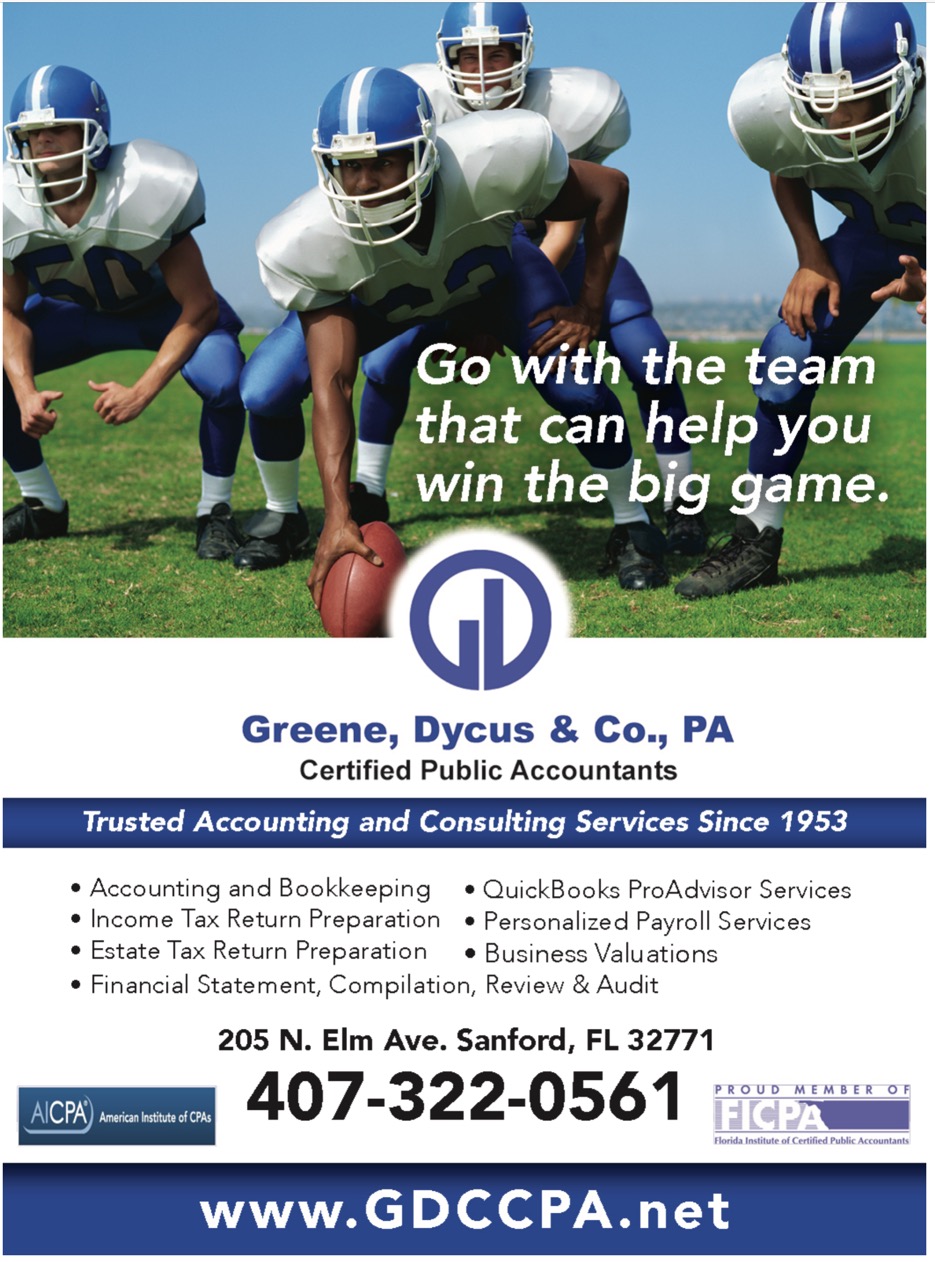 GREENE, DYCUS & CO., P.A.
View all Tax Accounting Professionals in Sanford, Florida
205 North Elm Avenue
Sanford, FL
205 N Elm Ave
Sanford, FL
124 Clear Lake Circle
Sanford, FL
113 Golfside Circle
Sanford, FL
1920 Lake Reservoir Rd
Sanford, FL
570 Lexington Green Ln
Sanford, FL
1605 Silk Tree Circle
Sanford, FL
2410 Grandview Ave
Sanford, FL
6905 Cr 427
Sanford, FL
1120 W 1st St
Sanford, FL