Find Top-Rated New Caney CPAs, EAs, and Tax Accounting Professionals
TaxBuzz matches you with the very best professionals.
Search New Caney accountant profiles with reviews and ratings.
There are no exact boundaries that makes up the New Caney area, however the 77357 zip code boundary covers most of what is considered the Greater New Caney area
The cost of living in New Caney's zip 77357 is 17.00% lower than the U.S. average. Source:bestplaces
The area was originally settled in the early 1860s by Austin and Sarah Presswood, who name the town "Presswood, TX"
In 1884, the population of New Caney was 60 people, by 1892 there were 150 residents, and in 2014 it had grown to 18,831
Why TaxBuzz New Caney Professionals are a Better Match
Honest Reviews
Don't take our word for it. Do your research and read what real clients have to say.
The Best Local
Tax Professionals
We believe that local independent accounting professionals are the most qualified and ethical in the industry.
Schedule an
Appointment
Choose the best time for you, and book with a click.
Find the best New Caney tax & accounting professional for me.
You are moments away from finding just the right professional for your needs.
As seen in

FEATURED TAX & ACCOUNTING PROFESSIONALS IN NEW CANEY, TEXAS
Tax and Accounting Professional Reviews in New Caney, Texas
January 17, 2015
Arnold is an excellent tax preparer and provides professional services throughout the year.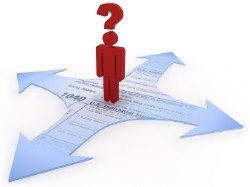 View all Tax Accounting Professionals in New Caney, Texas
21227 Hwy. 59 N.
New Caney, TX
17307 Northcrest Circle
New Caney, TX
17120 Mustang Lane
New Caney, TX
Po Box 2145
New Caney, TX
17222 Northcrest Circle
New Caney, TX
22611 Community Dr
New Caney, TX
23138 E Community Dr
New Caney, TX
22611 Community Dr
New Caney, TX
23913 Wild Forest
New Caney, TX
20371 Us Highway 59
New Caney, TX