Find Top-Rated Buffalo CPAs, EAs, and Tax Accounting Professionals
TaxBuzz matches you with the very best professionals.
Search Buffalo accountant profiles with reviews and ratings.
According to the US Census, the estimated median value for a house or condo in 2013 was $68,500, which is an increase from the $58,800 estimated in 2000.
The US Census shows a population of 258,959, with 100% of the population living in an urban situation, showing a 11.5% decrease over a thirteen year period.
The estimated per capita income in 2013 was $20,026, up from $14,991 in 2000.
Why TaxBuzz Buffalo Professionals are a Better Match
Honest Reviews
Don't take our word for it. Do your research and read what real clients have to say.
The Best Local
Tax Professionals
We believe that local independent accounting professionals are the most qualified and ethical in the industry.
Schedule an
Appointment
Choose the best time for you, and book with a click.
Find the best Buffalo tax & accounting professional for me.
You are moments away from finding just the right professional for your needs.
As seen in

FEATURED TAX & ACCOUNTING PROFESSIONALS IN BUFFALO, NEW YORK
Tax and Accounting Professional Reviews in Buffalo, New York
October 25, 2016
Aaron is the most knowledgeable, accessible and friendliest accountant I have ever had the experience of working with. Aaron has a strong command of the tax code, and through his advice and knowledge - I was able to save a significant sum amounting to tens of thousands that would have otherwise gone to the IRS. His advice allowed me to reinvest this money. He always takes the time to answer all of my questions, and he is always accessible. I recommend Aaron highly.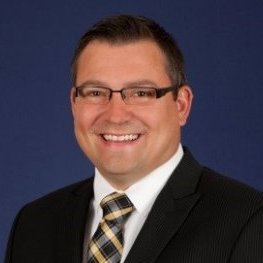 View all Tax Accounting Professionals in Buffalo, New York
726 Exchange St
Buffalo, NY
75 Chesterfield Dr
Buffalo, NY
3038 Bailey
Buffalo, NY
701 Seneca St Ste 604
Buffalo, NY
670 Abbott Road
Buffalo, NY
1049 Broadway St
Buffalo, NY
1102 Kensington Avenue
Buffalo, NY
919 Dick Rd
Buffalo, NY
119 Pontiac St
Buffalo, NY
50 Fountain Plaza
Buffalo, NY