Find Top-Rated Broomfield CPAs, EAs, and Tax Accounting Professionals
TaxBuzz matches you with the very best professionals.
Search Broomfield accountant profiles with reviews and ratings.
Broomfield city has a total area of 34 square miles. Source: U.S. Census Bureau
Broomfield was named after the broomcorn that was grown in the area
Colorado has the largest number (11) of Nationally Designated Scenic Byways of any state in the U.S.
Broomfield is home to top technology companies such as Level 3 Communications, Oracle, Urban Lending Solutions, Hunter Douglas and more
Why TaxBuzz Broomfield Professionals are a Better Match
Honest Reviews
Don't take our word for it. Do your research and read what real clients have to say.
The Best Local
Tax Professionals
We believe that local independent accounting professionals are the most qualified and ethical in the industry.
Schedule an
Appointment
Choose the best time for you, and book with a click.
Find the best Broomfield tax & accounting professional for me.
You are moments away from finding just the right professional for your needs.
As seen in

FEATURED TAX & ACCOUNTING PROFESSIONALS IN BROOMFIELD, COLORADO
Tax and Accounting Professional Reviews in Broomfield, Colorado
October 12, 2016
No one is more trustworthy than the team at Colorado 1040. They do what they say they can and will do every time. No one strives to know their business and the laws like this team. I have never looked forward to spending time with my accountant. I not only enjoy spending time with them but I learn something new each time we are together. They are reasonably priced and provide the highest quality of services.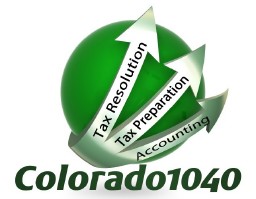 View all Tax Accounting Professionals in Broomfield, Colorado
1010 Depot Hill Rd Suite 201
Broomfield, CO
1010 Depot Hill Rd Suite 201
Broomfield, CO
11800 Ridge Parkway
Broomfield, CO
390 Interlocken Cres
Broomfield, CO
6811 W 120th Ave D
Broomfield, CO
660 Lotus Way
Broomfield, CO
11800 Ridge Parkway
Broomfield, CO
11800 Ridge Parkway, Ste. 400
Broomfield, CO
11800 Ridge Parkway, Ste 400
Broomfield, CO
1308 Iris Cir
Broomfield, CO