Find Top-Rated Moreno Valley CPAs, EAs, and Tax Accounting Professionals
TaxBuzz matches you with the very best professionals.
Search Moreno Valley accountant profiles with reviews and ratings.
Moreno Valley is located in Riverside County, California and is part of the San Bernardino-Riverside Metropolitan Area.
The estimated median household income in 2013 was recorded at $52,625, which is an increase of $5,265 since 2000.
The estimated median house value in 2013 was $195,800, which is a significant increase of approximately $78,000 since 2000.
Moreno Valley was voted Number One in Riverside County for Family Recreation by the Press Enterprise newspaper
Why TaxBuzz Moreno Valley Professionals are a Better Match
Honest Reviews
Don't take our word for it. Do your research and read what real clients have to say.
The Best Local
Tax Professionals
We believe that local independent accounting professionals are the most qualified and ethical in the industry.
Schedule an
Appointment
Choose the best time for you, and book with a click.
Find the best Moreno Valley tax & accounting professional for me.
You are moments away from finding just the right professional for your needs.
As seen in

FEATURED TAX & ACCOUNTING PROFESSIONALS IN MORENO VALLEY, CALIFORNIA
Tax and Accounting Professional Reviews in Moreno Valley, California
March 29, 2016
So happy!!!!!! Just left this place and I am totally satisfied. Last Year I filed my taxes at hewitt jackson income tax , and they over charged me way tooo much. I found J&D IncomeTax On google . I called in the next day and a very nice gentleman told me to come right in didn't need to make an appointment. My wait time was about 5 minutes . Mr.Isaac Salgado sat with me and he broke everything down with me and explained all the credits that apply in my situation. Most places don't bother to explain anything to you. He gave me one hour of his time and it was Super affordable . He was very professional , knowledgeable and patient with my questions asked. I am most definitely coming back to him next year .
June 8, 2016
Always a pleasure to come here, Cecilia always gets me out fast and painless. I do miss the Girl Scout cookies that were available though :( Love coming here, five stars.
November 5, 2015
She is very professional and experience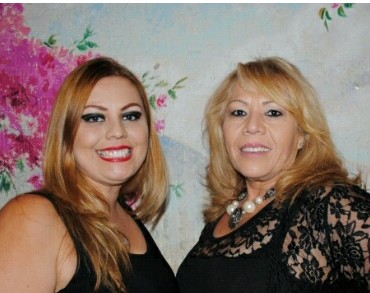 View all Tax Accounting Professionals in Moreno Valley, California
12199 Heacock St Ste 1
Moreno Valley, CA
Moreno Valley, CA
24690 Hemlock ave
moreno valley, CA
Moreno Valley, CA
24008 Forsyte St
Moreno Valley, CA
PO Box 1109
Moreno Valley, CA
11519 Prosperity Ln
Moreno Valley, CA
25319 Rivendell Ter
Moreno Valley, CA
PO Box 7214
Moreno Valley, CA
24905 Sunnymead Blvd
Moreno Valley, CA